Tom Furr
---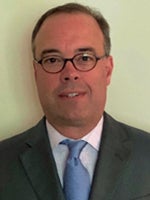 Thomas Furr is the founder of PatientPay, a leading end-to-end patient payment solution focused on the complex financial challenges of specialty care and Revenue Cycle Management companies. Prior to this, Furr served as the chief strategy officer as well as a member of the board of directors at MobileSmith, a publicly traded software-as-a-service company, which provides business applications to the healthcare sector. Furr also served as chief operating officer at MobileSmith. In this role, Furr was responsible for a number of acquisitions, including a leading e-commerce company and a sales force automation/customer relationship management company purchased to build out the product offering for MobileSmith.
In 1995, Furr sold his first company, Kinetics, Inc., to MobileSmith. Furr was a co-founder and president of Kinetics, Inc. Kinetics, Inc. was one of the first online commerce providers for small business, with channel partners including Wells Fargo, First Union Bank, and Netscape.
Furr holds a bachelor's degree in finance from East Carolina University.